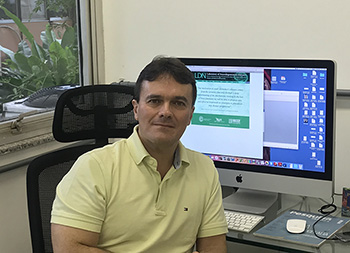 Study finds that drug improves brain function and is able to prevent memory loss in Alzheimer's patients
A study with the drug ISRIB reactivated neurons and prevented memory loss in mice with Alzheimer's disease. Developed by researchers at the Federal University of Rio de Janeiro (UFRJ) and the University of New York (USA), the synthetic compound points to new hope for the treatment of Alzheimer's patients.
The drug stimulates protein synthesis in cells and had already shown efficiency in stimulating memory in young and old animals. After a series of tests, the researchers concluded that ISRIB can restore protein synthesis in the hippocampus, strengthen connections between neurons and memory. Providing the restoration of cognitive processes impaired by the disease.
The finding was published in the scientific journal Science Signaling.
The news on the paper can be accessed on the FAPERJ website.
The article is available through the DOI: 10.1126/scisignal.abc5429.