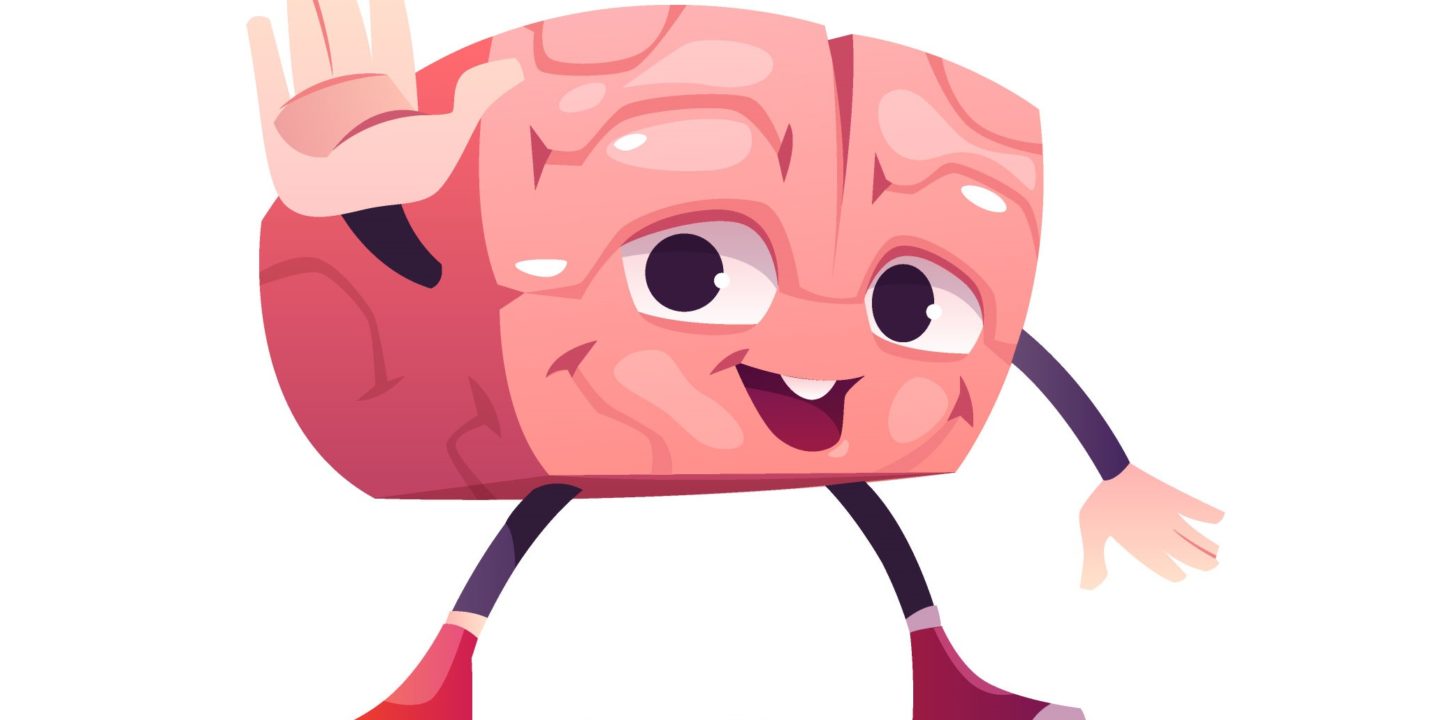 Meet the mascot that will teach you all about the brain
Hi, I'm BrianBrain and I'm present in each of your lives. I know, you don't see me, but I don't get out of your head. And can I say more? I take care of everything in your body, I give all the commands to make it work well.
Yeah, I'm a born leader. And one of the characteristics of a leader is knowing how to work in a team and encourage the people who make up the team. In my case, organs, veins, muscles, in short, my team is big. And that's why I have to be always on the lookout.
You know that automatic movement you make when something hot approaches your hand, for example? So, I'm the one who gives you the command to pull your hand away. It's the protective instinct, I'm half the body's daddy.
And as a leader I also have to set examples, so I work constantly. Even when you sleep, I keep functioning. This is my quiet time to organize my life, so rest is essential. I need him, if not, I'm deeply shaken.
My hobbies
Like you, I also have some hobbies in life. One of them is music, I really like to listen to classical music. I know, it tastes a little refined, but it just feels so good. I love communicating, both with my team and with people, and I'm already fully acquainted with the technology. Today I am an ace in videoconferences.
Speaking of ace, I really like sports, but my favorite physical activity is reading. Ah, how I feel strengthened with studies, readings, new challenges, in short, with knowledge. Learning brings me a lot of satisfaction!
Another thing that isn't exactly a hobby, but that I like a lot, is cooking. Do you know why? So I can choose the foods that are good for me, in fact, this has even been the subject of scientific research. If you Google it, you'll find several of them.
But in general, I like those foods that nourish my entire team, after all, I want them to be healthy. So, when I see a small fish, fruits, vegetables and nuts, I get excited. Oh, and a little bitter chocolate too, guys, because nobody is made of iron.
All of this contributes to my being considered the center of intelligence. I even have to police myself so that I don't get involved, but I confess that sometimes it's difficult because, deep down, I know I'm in charge of everything. And the human body only reaches the end of its trajectory when I stop working.
Well, guys, in short, this is me, BrianBrain. You know, brain in English means brain and that's why I got that name, but feel free to call me Brian, we're friends now.
Little by little, I'll tell you more details about my life and show you curiosities that you never even imagined.