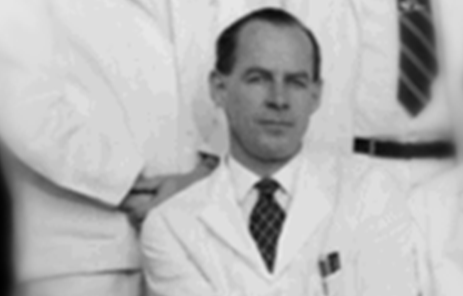 Neurosurgeon created a type of dressing made with fibrin, an insoluble blood protein; also contributed to science with research on cerebral cerebrospinal fluid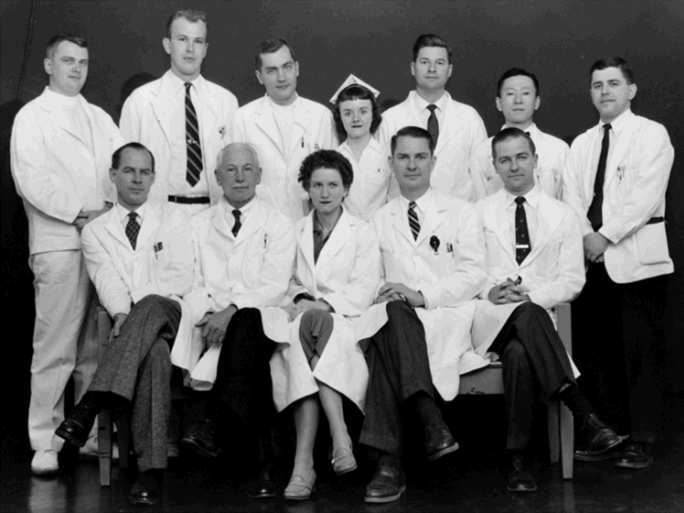 During an electrocardiogram in 1955, pediatric neurosurgeon Edgar Bering Jr. (1917-1994) left his most important contribution to studies with the human brain: he proved that there is a relationship between the wave generated in the CSF space and the cardiac cycle, with the plexus choroid being responsible for the transmission of the arterial pulse to the CSF.
Born in Salt Lake City, United States, Bering Jr. studied medicine in 1935 at the University of Utah and in 1939 at Harvard Medical School. He did neurosurgery residencies in Boston at Children's Hospital and Peter Brent Brigham Hospital.
A competitive alpine skier, Bering Jr. was a member of the US Ski Team and won downhill at the first Pan American Winter Games in Chile in 1936. The doctor remained active in the sport in later years as a racing officer and international medical volunteer of competitions.
Patent
In World War II, Bering Jr. served in the US Navy and conducted neurological research. During this period, he created a bandage widely used on combat victims – a foam sponge made from an insoluble blood protein called fibrin, used to heal wounds and control bleeding. Bering patented the innovation and also contributed to the development of dressings already treated with antibiotics.
Specialist in neurosurgery, Bering Jr. left the Navy with the rank of Lieutenant Commander and from 1963, he joined the faculty of the Harvard Medical School teaching neurosurgery. From 1963 to 1972, he was associate director of the National Institutes of Health in Washington, then joined the staff at Memorial Hospital in Easton, Maryland, where he was chief of staff for two years before retiring in 1987.
In life, Bering was a founding member of the Neurosurgical Society of America. He was also a member of the Harvey Cushing Society and the Sigma Xi Scientific Society. He died at age 77 of heart failure.
Sources
The New York Times
The Washington Post
Europe PMC
SNI – Surgical Neurology International