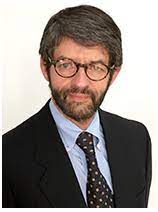 Resident in New York, neurosurgeon researches topics such as hydrocephalus, Arnold-Chiari malformation and benign intracranial hypertension
The Brazilian Erico Cardoso completed his residency in neurosurgery in his homeland. He then studied and trained in neurosurgical practices around the world and was accepted at the University of Ottawa, Canada, where he underwent intensive training in general surgery and neurosurgery, earning a Master's degree in Neuro-Anatomy.
Subsequently, Cardoso obtained two specialization fellowships in Neurosurgery; the first in vascular neurosurgery in Ontario, Canada; and the second, in pituitary diseases in Glasgow, Scotland. After a few years in Canada, Cardoso was invited to work as a visiting surgeon in Sweden, at the University of Umea.
Occupation area
In the early years of his academic career, Cardoso did clinical and bench research with diseases related to cerebrospinal fluid (CSF) abnormalities, such as hydrocephalus, Arnold-Chiari malformation, benign intracranial hypertension, shunt and syringomyelia. His experience in these areas earned him invitations to the United States. Since 1991, the Brazilian doctor works with general neurosurgery in Brooklyn, New York.